Candace Jackson: #roadtoeverlastinglife
THIS WEEK'S TRAILBLAZER IS POET CANDACE JACKSON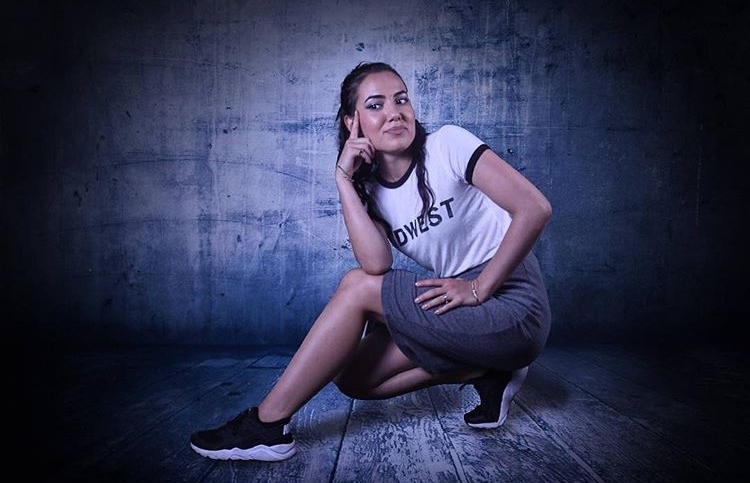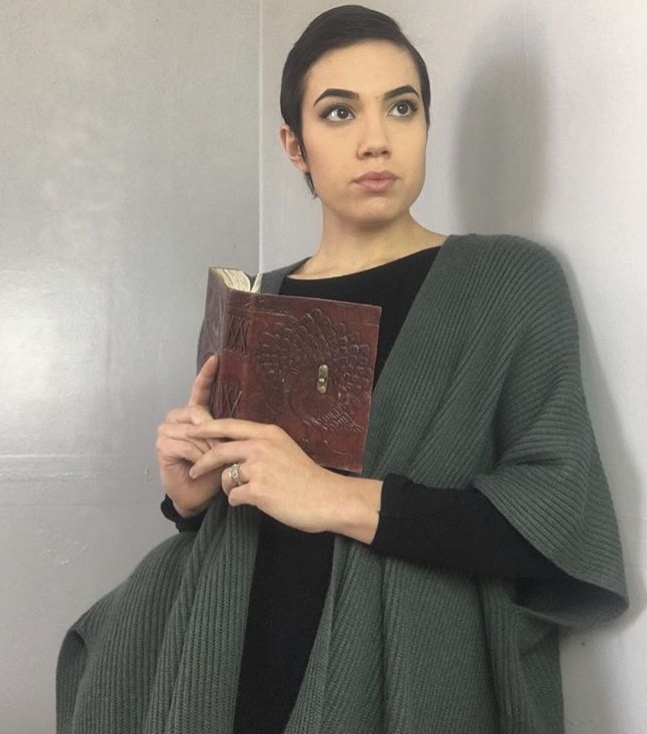 READ ON TO LEARN ABOUT
CANDACE's PERSONAL JOURNEY:
1. WHAT DO YOU WANT US TO KNOW ABOUT YOUR JOURNEY, AND WHEN DID YOU DECIDE ON YOUR DESTINATION?
I want you to know that my journey to everlasting life has been the most difficult and the most rewarding experience i've had thus far. It began the summer before my freshman year of college. I died. Not physically of course. But my spirit became a dim light, flickering on and off, barely able to remain on. I picked up the habit of drinking and partying in college. That made it worse. My light was bright on some days and then it would flicker and completely turn off on others. I went about my life this way for about 4 years until I confronted the biggest heart break I would ever have, and the most painful loss too. I won't explain the heartbreak, but I will admit the loss. My twin daughters that I carried for 6 months died in December of 2016. After this, my light went out and it didn't turn back on. I felt like a functioning robot. I am not sure if you have ever seen the movie "Get Out," but that is how my spirit felt. I was in that sunken place.
So, I started my journey to everlasting life. I didn't want to be physically alive while dead inside. I sought God. In every way I knew how. Prayer, repentance, church, the bible, and then baptism. Eventually, I began to hear him talking back to me. I want you to know that this journey is a lifelong one. Here on this Earth, I strive to live each and every day with intention; conscious of God and what he expects of me. I aim to live a righteous life, not a perfect one. I never want to feel dead again. Not only do I want to feel alive here in this life, but when my body is dead I want my spirit to be everlasting afterwards. My journey to that everlasting life within my spirit has only just begun, but it has already made me the best me I have ever been.
2. WHAT HAVE BEEN SOME HIGHLIGHTS ON YOUR #ROADTOeverlastinglife?
I have been able to smile... naturally, without forcing it. I have mended relationships with family that have been damaged and torn apart. I have inspired some of my loved ones to live better lifestyles through my commitment to my own journey to everlasting life. I have watched blessings pour onto my life amidst the struggle I may be going through. I feel secure in my faith that God will provide in all situations and he has done just that! My communication skills have improved greatly by my new ability to truly empathize with people and show love to them. My confidence has sky rocketed! I no longer feel insecure about any part of myself. I even cut off all of my hair because it was so unhealthy and I no longer worried about what other people would think if I did it. My poetry is alive again. My poetry has always been reflective of my spirit. When I was in that sunken place, I couldn't write. Now, my poetry is flowing out of me. And most importantly, I am confident in my role as a mother to my son and a wife to my husband.
3. WHAT ROADBLOCKS HAVE YOU EXPERIENCED, AND WHAT HAVE YOU LEARNED FROM THEM?
here are Some of my roadblocks... and oh are there many. Throughout my #roadtoeverlastinglife I have relapsed quite a few times. I have burst out into angry tantrums. I have said things I shouldn't have said. I have handled situations with anger instead of love. I have allowed my hurt feelings to dictate my success or productivity. Learning to react with love in every situation has been the hardest lesson for me. I have completely cancelled performances after an argument with a loved one because I couldn't get my emotions together. I was blinded by my hurt and my anger so much so that I gave up opportunities to do what I love.
I have had these moments of self sabotage throughout my journey. Once I realized that I was sabotaging my own self, I became determined to control my reaction to my hurt and pain. I learned that when someone hurts me, I should react with love toward myself. By not doing what I love, cancelling a performance for example, I was only hurting myself more. I learned that I don't deserve to be deprived from what makes me happy.
4. WHAT RESOURCES DO YOU RECOMMEND TO THE REST OF THE #ROADTO_ COMMUNITY AS THEY TRAVERSE THEIR OWN PATHS?
SPIRITUALITY/FAITH
I recommend reading the bible while subscribing to "The Bible Project" on youtube. This channel allows you to learn stories from the bible in a way that truly captures the valuable knowledge the book provides. Plus it's super interesting and entertaining.
I also recommend prayer. Lots and lots of prayer. People say that they meditate and I LOVE meditation, so do that too, but meditation without prayer for me is like wanting change without taking action. Talk to God. Anytime, anywhere, anyway that you know how. Things actually HAPPEN when you ask God to hear you.
I recommend listening to inspirational music. I listen to Gospel music from artists like Kirk Franklin, CiCi Winan, Erica Campbell, etc. I also listen to other genres like Hip Hop and rap. But I am conscious about what I am listening to. I'm not listening to artists that demean women, that promote drugs and other stupid behavior. I listen to songs that are real. People expressing real feelings and perspectives. Kendrick Lamar, Big Sean, Beyonce, Solange, Khelani, Eyrkah Badu, old Kanye and some of new Kanye, etc. I could go on and on but you get my point. What you listen to and allow in your ears is critical to how you behave and think and feel subconsciously.
BOOKS
Milk and Honey by Rupi Kaur was a book of poetry that inspired me.
I recommend reading in general. I like to read books of poetry and fiction novels. I read a new book every 1-3 months. Life is hectic so it's not easy, but I try to be disciplined about it. Reading takes you to another place. It expands your imagination and your thinking.
MEDIA
I recommend cleaning up your social media. Follow real people that inspire you! Do not just follow a bunch of instagram models or people flashing lavish lifestyles. All it does is foster a sense of insecurity within yourself. I like to follow amazing dancers, poets, and other artists who are also living a lifestyle of love.
5- Is there anything else you would like your #roadto_ community to know?
My website dropped last night!
I will also be releasing my new book of poetry as well as some other things that can be purchased (including my Bloom bodies merchandise). Please stay tuned and follow my journey on social media and Youtube to know whats happening! :)
have you subscribed to Candace's vlog yet?
her channel includes everything from inspirational poetry, to reflections on cutting her hair off, to makeup tutorials!
GET CONNECTED!
WANT TO BE FEATURED AS A #ROADTO_ TRAILBLAZER?